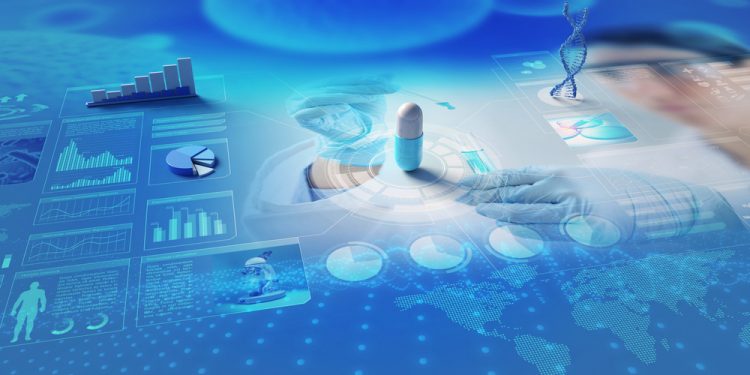 The implementation of the EU Medicines Identification Standards (IDMP) was about to go ahead, when the EMA suddenly announced a change of plan. The DADI user interface will now allow the submission of structured data for the EMA PMS, at least in the near future. Drawing on a recent dialogue with the EMA, Amy Williams, Director at Iperion, addresses known concerns of pharmaceutical companies.
The European Medicines Agency (EMA) is in the process of implementing the standards developed by the International Organization for Standardization (ISO) for the identification of medicinal products (IDMP). IDMP standards specify standardized definitions for drug identification and description and aim to facilitate the reliable exchange of drug information, ensuring broad interoperability between the global regulatory and healthcare communities.
Earlier this year, the EMA took the market by storm when it announced that, until further notice, the DADI (Digital Application Dataset Integration) user interface, which replaces the electronic application form (eAF), will now be the structured data submission vehicle for the EMA. Product Management Service (PMS).
Go-live is October 2022, but pharma companies now have until April 2023 to adapt their current compliance activities. They need to think about a lot of things, especially if they have already invested considerable resources and budget in preparing IDMP Iteration 1 submissions.
Nevertheless, companies can take some clear steps to realign themselves without jeopardizing either their achievements so far or their broader ambitions.
First of all
If you are well along in implementing IDMP or have a mature data management framework and established data submission processes, it may just be a matter of confirming compliance and availability"
The EMA's latest decision means that life sciences companies and their technology suppliers need to rethink their immediate priorities. Full implementation of the IDMP will still take place over time and so data initiatives need to be considered. In fact, commissioning DADI effectively speeds up the submission of structured PMS data.
Although the DADI only replaces the eAF, its appointment offers pharmaceutical organizations a chance to test their PMS/data readiness.
Technology and software publishers will also have to readjust, but this is really only a refocusing, so that existing investments are not lost.
Process, organization, technology and information
The new emphasis on DADI impacts all aspects of your current IDMP programs.
If you are well advanced in implementing IDMP or have a mature data management framework and established data submission processes, this may be as simple as confirming compliance and availability for the April 2023 deadline.
But for perhaps the majority, there are a few key considerations to discuss.
Process
DADI represents the first step towards realizing EMA's target operating model – linking data submission to regulatory activities.
The transition to the DADI web form for the eAF offers companies the opportunity to assess their processes, obtaining information on, for example, who is currently completing the eAF for submission. Responding to DADI questions from an eAF perspective allows companies to address immediate compliance needs without disrupting existing or ongoing IDMP preparations. A more complete redesign can come later without having to rush the critical change management activities necessary for successful adoption.
Organization
The organization is primarily focused on data governance, training, and change management, and here there are a number of factors to consider.
Data governance. Heading towards the IDMP, much guidance has already been provided regarding the Substance, Product, Organization and Repository (SPOR) data specifications, and it makes sense to continue laying the groundwork for your data governance in accordance with these standards. This will serve not only IDMP Iteration 1, the US Food and Drug Administration (FDA) IDMP implementation, but also DADI. You need to decide whether you want to extend your data governance framework to include DADI fields, and whether you want to focus only on static data elements or seek to standardize transactional data elements as well.
Change management. Keeping everyone informed of the latest changes, the reasons behind them, and the short, medium, and long-term implications will be important to maintaining program focus, commitment, morale, and momentum. Inform all your stakeholders of the latest revisions to the plan and the impact on deliverables and timelines.
Coaching. Timely and relevant training remains essential to ensure everyone not only understands what has changed from IDMP iteration 1, but also where DADI comes in, as well as what the latest developments mean. for stakeholders. What are the impacts on them? In practice, what do they need to know?
Technological considerations
Technology vendors and service providers have their own adjustments to make and will want to do everything they can to be ready to support their customers. An immediate challenge is determining the best way to track and manage data across three related sets of requirements: xEVMPD, PMS, and IDMP Iteration 1, each with its own level of granularity. It will take careful thought and follow-up to reduce duplication of effort and frustration.
Without the Application Programming Interface (API) for DADI, the reality is that some companies will lose automation capabilities for the eAF/DADI population in the short term, which also needs to be considered for planning Resource.
Information Considerations
Given DADI's requirements for structured data submission, which cover non-centralized procedures as well as centralized authorization activities, companies will need to consider what additional data will now need to be collected, where it resides, and how much is already tracked in a regulatory framework. information management system (RIM) or structured format. Another consideration is when and how to account for additional data fields that will be needed in future phases.
Breathe deeply
These latest changes give the industry a chance to take stock, allowing organizations to assess their business and determine how far they still need to go."
The sudden change in EMA requirements may seem overwhelming in the short term, but you can keep moving forward by breaking down the challenge into more tangible and achievable decisions and plans.
For pharma companies that already have a well-advanced IDMP project, further data remediation activity still makes sense, given the scale of transformation that is ultimately required.
For companies that are not as far along in their IDMP activities, redirecting their projects may be the best solution, reframing them to incorporate the new DADI-related requirements at this stage and push iteration 1 compliance to a later phase.
These latest changes give the industry an opportunity to take stock, allowing organizations to assess their operations and determine how far they still need to go. Companies that adapt to new demands while staying true to their own operational ambitions will be well positioned for the future.
About the Author
Amy Williams, director at Iperion – a Deloitte company, has 15 years of experience in life sciences regulatory affairs, particularly in the optimization of regulatory information management systems (RIM). Iperion, now part of Deloitte, is a globally operating life sciences consulting firm.