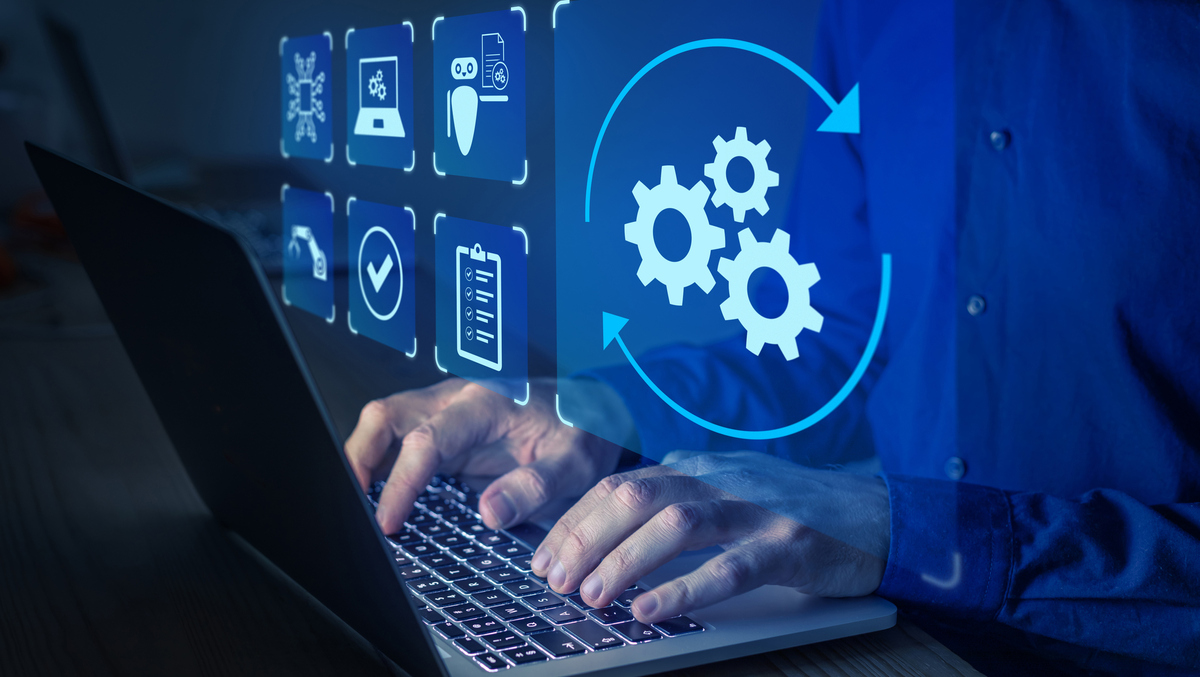 rapidMATION helps Coates succeed with landmark RPA solution
A powerful Robotic Process Automation (RPA) solution can help solve many complex problems that businesses face on a daily basis.
Essentially, RPA works by making it easier to build, deploy, and manage software robots that can emulate human actions, which then interact with digital systems and software to create better work processes.
No matter what industry the solution is used in, RPA helps reduce the stress of mentally draining tasks for staff. At the same time, it also helps to avoid human error and increase efficiency.
rapidMATIONwho are experts in delivering industry-leading process automation solutions, recently showcased the power of its revolutionary RPA technology in partnership with Australia's largest equipment solutions provider, Coats.
The goal of this partnership was to create an intelligent automation solution that could save the Coates Accounts Payable (AP) team from being buried under the mountain of invoices that arrived daily from more than 4,000 suppliers.
To help manage this difficult task, rapidMATION used its best automated technology solutions and, after a proof-of-value process, was quickly able to show how user-friendly and beneficial this type of technology can be.
"Being able to experiment with the proposed solution on a smaller scale allowed me to see the benefits in action," says Pieter Le Roux, Coates Country Manager Shared Services.
"It also made it much easier for me to convince the management team to invest in the project!"
The solution for Coates combines robotic process automation (RPA) with AI-powered optical character recognition (OCR) to create a digital worker who supports the AP team around the clock. This, in turn, saves thousands of hours that can now be redirected to more fulfilling, value-added work and future business progression.
Prior to introducing the smart AP solution, Coates Hire's AP team was responsible for processing approximately 27,000 vendor invoices each month, significantly exceeding business critical activities. The team managed much of this workload manually by performing tasks such as monitoring emails, opening attachments and entering billing data into their ERP platform.
Unfortunately, this has led to a number of issues, such as data entry errors, late payments, burnout, and poor employee retention. There were additional costs associated with over-hiring to stop bottlenecks and strained supplier relationships due to unperformed and untimely service.
Le Roux and his team began researching whether intelligent automation could solve these problems and turned to rapidMATION to help. He worked closely with rapidMATION to create the company's new intelligent Accounts Payable solution.
The result was an RPA system capable of providing 24/7 service and helping teams by:
AP email inbox monitoring.

Open attachments and file documents that are invoices.

Decipher the contents of invoices and extract relevant data (such as purchase order numbers and total amounts).

Transfer of all relevant billing data to the ERP system.
Results from the first 145 days demonstrated that the solution was a breakthrough success. 91,000 e-mails were processed and 87,000 invoices were processed directly in the ERP. Coates also saved 2,900 hours of human labor, greatly reducing staff.
This feat means RPA can save you and your business a lot of time, money, and hassle. If you would like to know more about how an RPA solution can help you, contact rapidMATION at +61 2 8003 3582 or [email protected]