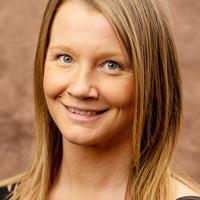 native of Hinsdale appointed manager of CRCF database and scholarship program | News
[ad_1]
OLEAN – The Cattaraugus Area Community Foundation recently appointed Tricia Oakley, originally from Hinsdale, as the Database and Fellowship Program Manager.
As the Database and Fellowship Program Manager, Oakley manages all aspects of the CRCF database and information systems including data entry and database management, assists donors in handling donations, as well as managing the Foundation's strong scholarship program.
Oakley, a graduate of Hinsdale Central School and Buffalo State College, brings to the position a solid background and a high level of experience in database management. She previously worked as a recruitment coordinator and then as an operations specialist in the admissions department at Université Saint-Bonaventure.
"We are delighted that Tricia Oakley is joining the CRCF team," said Karen Niemic Buchheit, Executive Director of CRCF. "His skills and understanding of complex data entry and management systems, coupled with his knowledge of higher education and schools in the region, make him an ideal fit for the role of Database and Program Manager. of scholarships. "
Oakley will also work closely with the CRCF scholarship committee and advisors for nearly 100 scholarship funds managed by the CRCF.
[ad_2]