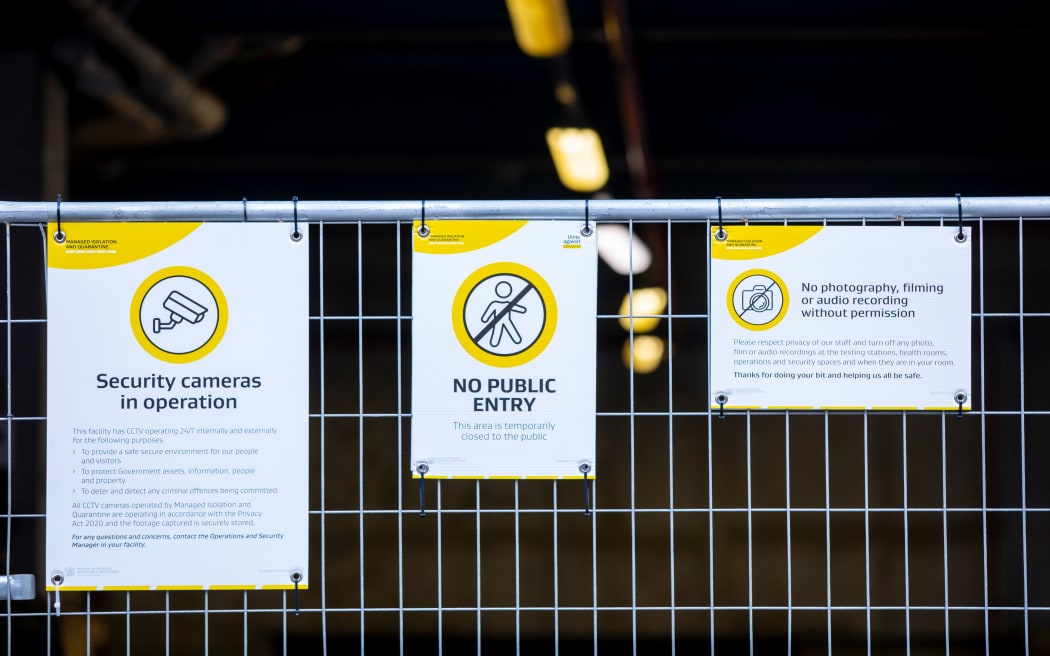 MIQ transport costs nearly $10 million after installations are 'no longer justified'
Figures obtained under the Official Information Act show the government spent $9.1 million to send international returnees to 32 different MIQ facilities across the country between December last year and February this year. This year.
It spent $4.9 million on air travel and $4.1 million on buses.
It's a cost many say should never have been incurred – as a November public health assessment by Dr Caroline McElnay, signed by Dr Ashley Bloomfield noted that international arrivals posed no risk Covid higher.
It took another three and a half months before most travelers could enter the country without MIQ.
Bailey Stewart had been living in Australia for a few years when her mental health deteriorated late last year. She needed to return home to her family in Christchurch, but was unable to secure a place at MIQ.
"I was at serious risk of homelessness because they had already found someone to fill my apartment, to consider going to a hotel for an unknown period of time would have cost Sydney thousands of lives. Things are not not cheap, so you know where all my stuff is going, I told my job I was going back to New Zealand."
Stewart finally managed to book a ticket days after the trans-Tasman bubble reopened in April this year – but said the Kiwis should have trusted the home quarantine.
"If we had been told to stay home and quarantine ourselves at home, we would have, you know, like I have a friend and she missed her mother's death because you don't tell us. don't trust as Kiwis."
In June last year, Vanya Petkova traveled to Bulgaria for a month, to help her brother who was struggling during the pandemic.
It took six months before she scored a place at MIQ, completing managed isolation in Christchurch.
"It's a lot of money, really frustrating for me and for a lot of people I know as well, it's absolutely not fair for people.
"All this uncertainty…it wasn't fair to people, but there was no other way to come to New Zealand," she said.
Auckland lawyer Tudor Clee has represented many Kiwis – most of them pregnant and struggling to return to New Zealand during the pandemic.
"Until mid-February we had people going through incredible stress, incredible pain, which has a direct impact on the well-being of the baby.
"So every day mattered to these people, and finding out that it could have been fixed or at least solved in some way, maybe with the home isolation three months earlier, it It's just a real kick in the gut," Clee said.
He didn't mince words when faced with MBIE's fare.
"Yeah, I think it's an outrageous waste of money that could have been spent on helping people who had Covid or needed to recover from it."
Clee said those who stayed at MIQ during this time should not pay their bills.
"People have to put the blame on the government and say I'm not paying it, if a debt collector comes and say I'm not accepting the bill and you have to justify it. I don't think people are looking to rip off the taxpayer or get a free ride, but they certainly have a right to an explanation and they haven't received it at this point."
The government has declared that the extension of the MIQ is justified.
Minister for Covid-19 Response Chris Hipkins said: "The advice referred to [and] focused on the Delta variant, before the more contagious Omicron variant was classified as a variant of concern by the World Health Organization.