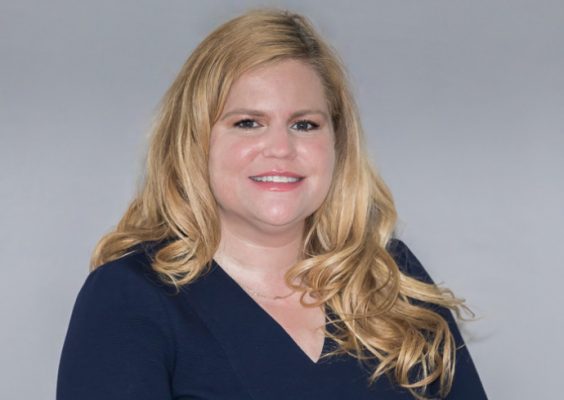 Lauren R. Villanueva Named Vice President of Alumni Engagement
As Syracuse University continues to advance several priorities related to its fundraising and alumni engagement efforts, Matt Ter Molen, Senior Vice President and Chief Advancement Officer, announced the appointment of Lauren R Villanueva as the University's vice president of alumni engagement, following a search. Villanueva begins her new role on July 18.
Villanueva comes to Syracuse from Drexel University, where she has served as associate vice president and executive director of the Alumni Board of Governors since 2017. She first joined Drexel in 2007 as associate director of alumni relations and has since held positions of progressive responsibility within the department.
"Lauren's deep expertise in strategic planning, program development, board management and team leadership made her a natural candidate to lead our already well-established alumni engagement team and we position for success in the remaining phase of the Forever Orange campaign," said Ter Molen. . "His 15-year tenure at Drexel has given him the opportunity to experience all facets of alumni engagement and recognize how teams and events must evolve to meet the needs of a growing global alumni base. We are thrilled to welcome Lauren to the Syracuse University community.
In her current role, Villanueva serves on the leadership team of Drexel's Alumni Relations and Development division. His primary responsibility is to develop a strategy to guide programs, volunteer engagement, and data management in the context of the university's current $750 million campaign, The Future is a Place We Create. . His portfolio also includes managing the Alumni Board of Governors to improve the organization's effectiveness and strengthen its role as a strategic partner.
Villanueva sets strategic goals for alumni programming and volunteer efforts to support the campaign's goal of engaging at least 35,000 alumni as donors, activity participants and volunteers. Under his leadership, Drexel alumni partnered with advancing colleagues, as well as academic and administrative units on campus, to engage more than 42,000 alumni as donors, volunteers and participants in activities during the campaign. This figure represents a 20% increase over the original campaign target. She is solely responsible for the management of flagship alumni events such as reunions and alumni weekend, as well as all core programs including alumni career services, shared interest programs/ affinity, recent graduate/student programs, campus partnerships and internal operations. Additionally, she led data management practices to support the development of Drexel's Alumni Engagement Index.
"Over the past few months, I have met many members of the Syracuse college community. Their passion for the institution, their dedication to advancing its strategic goals, and their commitment to keeping alumni engaged in the life of the institution were evident throughout our conversations. I am honored to join the Orange family and look forward to joining the Advancement and External Affairs team, campus partners and volunteer leaders in building on such an exemplary alumni engagement program" , says Villanueva. "I look forward to contributing to strategies that create a culture of philanthropy, deepen relationships with alumni who are already advocates for the institution, and engage future leaders and donors to move the University forward. »
Villanueva holds a Bachelor of Arts in Communication and a Master of Science in Higher Education Administration and Organizational Management from Drexel, where she is currently an Ed.D. program, pursuing a research interest in talent management within the advancement function. She has also served as an assistant instructor at Drexel's School of Education and the College of Arts and Sciences and is a regular speaker for the Council for Advancement and Support of Education and other professional organizations.
Villanueva, her husband and two daughters will move from Philadelphia to Syracuse over the summer.
About Syracuse University
Syracuse University is a private research university that advances knowledge across disciplines to foster breakthrough discoveries and small group leadership. Our collection of 13 schools and colleges with over 200 customizable majors bridges the gap between education and action, so students can take on the world. In and beyond the classroom, we connect people, perspectives, and practices to solve interconnected challenges with interdisciplinary approaches. Together we are a powerful community that moves ideas, people and impact beyond what is possible.
About Forever Orange: The Campaign for Syracuse University
Orange is not just our color. It's our promise to leave the world better than we found it. Forever Orange: The Campaign for Syracuse University is about to do just that. Fueled by 150 years of fearless firsts, together we can improve academic excellence, transform the student experience, and expand unique opportunities for learning and growth. Forever Orange strives to raise $1.5 billion in philanthropic support, engage 125,000 individual donors to join the campaign, and actively engage one in five graduates in University life. Now is the time to show the world what Orange can do. Visit foreverorange.syr.edu to learn more.