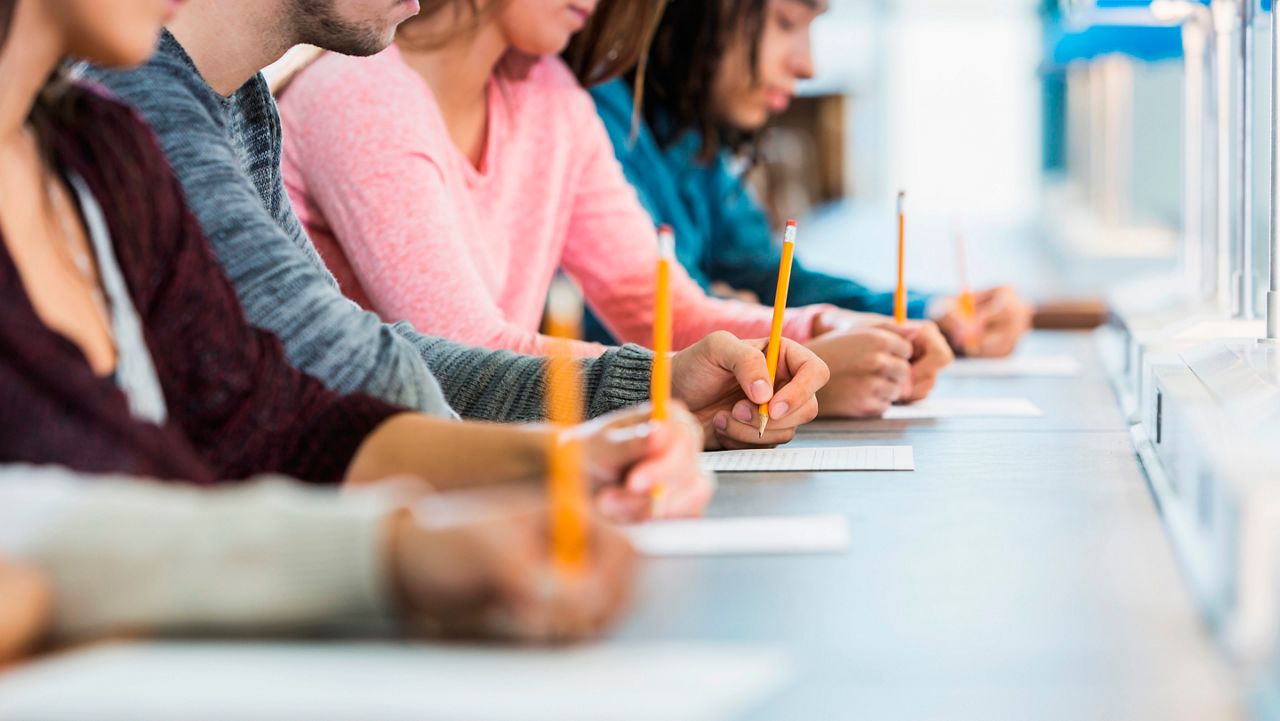 End of FSA tests in Florida schools
DORAL, Fla – Governor Ron DeSantis on Tuesday announced a plan to eliminate the Florida Standards Assessment (FSA).
At a press conference in South Florida, Governor DeSantis detailed the plan to end the FSA, the final step to ending Common Core in Florida.
---
What would you like to know
Governor DeSantis announces plan to end Florida Standards Assessment Test (FSA)
The plan would end for the 2022-23 school year
Will be replaced by monitoring student progress 3 times a year
---
The plan would drop testing in the 2022-2023 school year.
The FSA will be replaced by monitoring student progress three times a year.
"It is frankly outdated," Governor DeSantis said at the press conference.
Any plan to end FSAs would have to go through the Florida legislature.
Governor DeSantis said the new assessments would be student-specific and provide timely data about the student during the school year so educators can make adjustments.
"It takes days to administer, which leaves less time for student learning, it's not customizable for each student, who has the ability to do it with algorithms," DeSantis said. "We're going to replace it with tracking the progress that many school districts are doing anyway, these are individualized monitoring assessments that take place three times a year, it will take hours, not days to do these assessments. . "
Q: What are the common basic state standards?
A: The standards set out the reading and math skills that students should have at each grade level, from kindergarten through high school. For example, a first grader should be able to use the pictures and details of a story to describe their characters. In math, a first grader should be able to add and subtract, and in third grade multiply and divide.
Q: Is this a defined course of study?
A: It is not actually a program in the sense of prescribing day-to-day lessons. Schools and teachers always offer their own lessons to teach skills to students.
Q: Weren't there standards before?
A: Yes, but they varied from state to state. Some states had very few changes to make when they moved to core curriculum, while others had to revise their existing plans.
Q: How is Common Core different from the old standards?
A: The new standards force students to think and reason more. It is not enough to remember facts or to do a math problem. Students must explain their approach.
Q: Who wrote these standards?
A: The National Governors Association and the Council of Chief State School Officers developed the standards with the help of teachers, parents and experts.