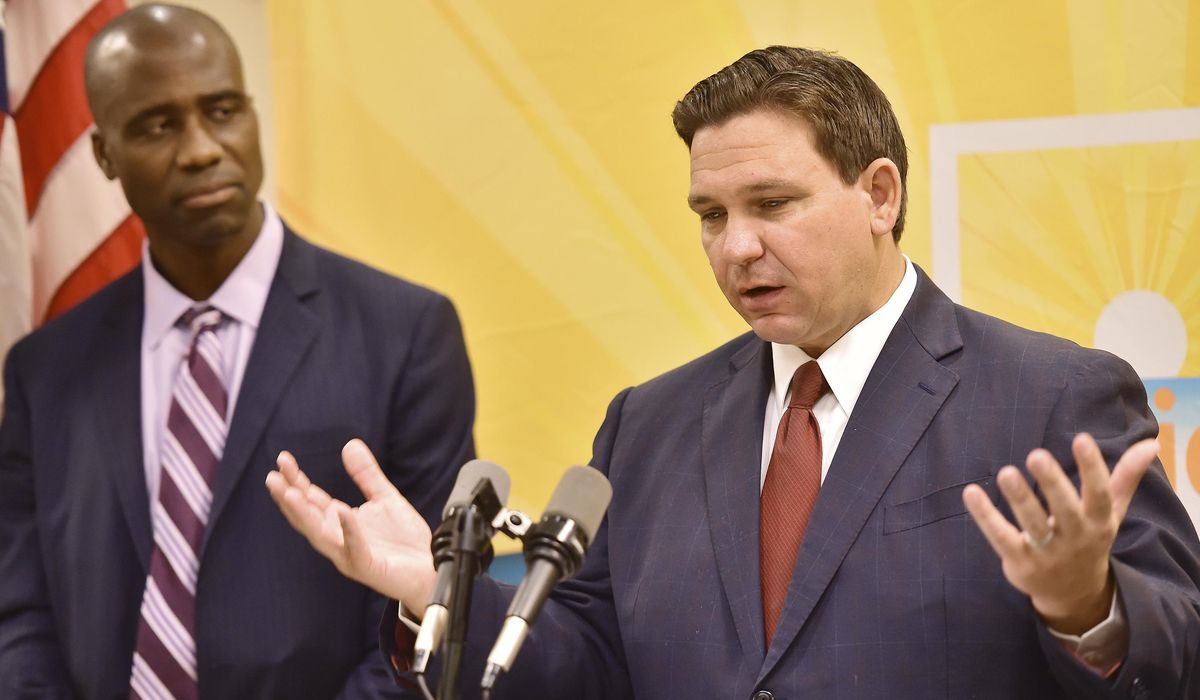 EDITORIAL: Florida found guilty of manipulating COVID-19 data
OPINION:
This week, the Florida Department of Health's Office of Inspector General determined that allegations that a state employee was ordered to manipulate state COVID-19 data were " unsubstantiated" and "unsubstantiated" with "insufficient evidence".
The inspector general's 27-page report focuses on claims by former Florida Department of Health employee Rebekah Jones, whose two-year job as a geographic information system analyst has ended after her superiors determined she was making unauthorized public disclosures about state management. data entry on the COVID-19 dashboard she helped create.
The finding vindicates Governor Ron DeSantis who initially endured heavy criticism from the media when Ms Jones' so-called whistleblowers first came to light. When she was initially fired, the former DOH employee claimed she was fired for refusing to under-report COVID-19 data and was granted whistleblower status by the Inspector General.
But after a thorough investigation, the IG revoked Ms Jones' protected status and described her as an employee who did not understand public health policy, epidemiological data or had meaningful access to information. reviews. She is currently facing a felony charge for allegedly illegally viewing and downloading confidential health department information. She also faces stalking charges unrelated to an affair she had with a former student, which allegedly led to her firing from Florida State University.
Despite these facts, Ms Jones currently has more than 400,000 Twitter followers and is currently a Democratic candidate for Congress against Republican Rep. Matt Gaetz in begging from Florida, where she moved to challenge him.
Ms Jones' lawyer Rick Johnson, who is representing her in a wrongful termination lawsuit against the state, maintains his client is still a 'whistleblower' and insists the new report only implicates employees of the state and will not affect its rights to sue the state in court. "It's simple: she was fired for refusing to manipulate Covid data," Mr Johnson said.
But it is not that simple. To say Ms Jones' claims were prejudicial would be an understatement. At a time when the entire nation was panicking over one of the most frightening public health crises in modern history, Ms Jones' claims were, in the words of David Bowie, "to put out the fire with 'essence". Although the Inspector General's recent report did not cover the issue, Ms Jones also claimed that the state had intentionally covered up deaths to make the pandemic appear less dangerous.
Some prominent Democrats agree and have even suggested that the legacy of Ms. Jones' claims could be that they help Republicans this fall. Jared Moscowitz, a Democratic congressional candidate from South Florida who was previously responsible for the pandemic response as director of Florida's Division of Emergency Management, was so worried about Ms Jones that he contacted her to temper her negative social media.
"She had a devoted following, and whether it was fact or fiction, they treated everything she said as if it were in the Old Testament," Moskowitz recently told POLITICO. He said Ms Jones' social media followers had made even more "strange" accusations, going so far as to say Florida officials were hiding the bodies of deceased COVID-19 patients.
"There was no doubt that this was an effort to harm the governor," he told POLITICO. "But what they did was the opposite: give him a national platform and attention that made him a political juggernaut in his party."
Regardless of the political damage Ms. Jones' claims may have caused to either political party, one thing is certain: while the Inspector General's report is to be taken seriously, the "unsubstantiated" claims by Ms. Jones undoubtedly amplified the fears of Florida residents by creating a false sense that they were in greater danger than they actually were. It also stands to reason that his "unsubstantiated" claims have sparked apprehension from tourists, upon whom Florida's economy heavily depends.
Unfortunately, there's no way for the state's business community to measure that damage or recoup it — a fact Florida voters should take into consideration as they head to the polls later this fall.