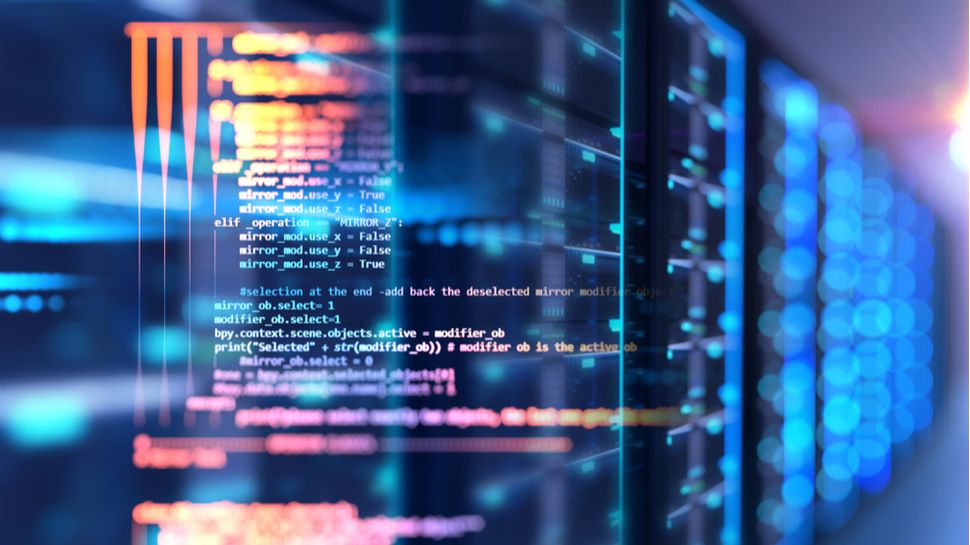 Critical Success Factors for Sharing Government Data
The UK government is increasingly turning to its data assets to drive policy making and public services; Like many technological trends, the response to the Covid-19 pandemic has accelerated an evolution already underway. As the UK continues to tackle the virus and its impact, providing data to the executive provides ongoing guidance but also a means of hindsight on the government's early handling of the pandemic.
Research by NTT DATA UK has shown overwhelming support for the use of data in all areas of government. More than half of UK officials polled (63%) believe data has an 'absolutely essential' role in transforming public services. The survey came a month after the government unveiled an ambitious national data strategy that explains how the UK will become 'a leading data economy' and improve public acceptance of data collection in the UK. over the next few years.
While it is great to see the UK government embrace and promote the use of data, there are some significant hurdles that must be overcome for data projects to be successful. From solving ethical issues to meeting data quality and standards, I'll explore some of the key pillars of successful data sharing in this article.
Leadership and culture are essential
Support for the use of data across government is at an all-time high among public servants and continues to grow. But to ensure the success of government data projects, leadership and cultural change are needed.
Data-driven decision making offers multiple benefits, especially when datasets can be joined across government, but there is a natural risk aversion around data sharing.
Ultimately, change must come from above – government leaders must champion the power of data in the public sector and contribute to the right priorities for new data projects. A network of champions is one way to achieve this culture change, and it is certainly encouraging that the Prime Minister seems to be a supporter of this idea. Going forward, it is essential that government leaders continue to show their support for such projects and initiatives that promote better data sharing and help cultivate a strong data culture.
Maintain data quality and standards
With greater confidence in data, the quality of that data and the standards that support interoperability become more important. However, research from NTT DATA UK revealed that both areas need improvement.
While the government has created and implemented data standards in recent times, the large number of competing standards can cause confusion among officials and the public. According to the National Audit Office, there are more than 20 methods to find and connect citizens in use in different government departments. These different approaches confuse officials in all sectors of government and ultimately affect front-line services.
Fortunately, the Data Standards Authority is taking action to resolve this issue. It is only through the creation and implementation of common standards that existing data assets can be properly leveraged.
Poor data quality is another major problem in government and has contributed to high profile scandals like Windrush. This often comes down to secondary purposes for poorly designed or ignored data during the data collection phase. Resolving the data quality challenge in retrospect begins with measuring the problem, and then striving to find and address the root causes as a priority.
The government is gradually collecting and analyzing more data to make key decisions that affect us all. Naturally, many people are worried about how their data will be used and for what purposes.
A lack of public trust can seriously limit government-led data projects. Therefore, the government needs to be transparent about what kind of data it collects from citizens, how it is done, and the reasons behind public data projects. By making existing data sharing agreements widely available (including those that have been rejected), public confidence in government data projects will increase.
Data literacy also needs to be improved, and that doesn't just mean training data scientists. Many positions in government will require the ability to understand and interpret data. Without it, data projects are more likely to fail to reach their full potential. The Data Masterclasses for senior officials were well received, which the ONS Data Science Campus began to organize at the start of the year. This should feed into more widespread training in data literacy to ensure that the necessary skills are present in wider parts of government and civil service.
Respond to ethical concerns
Finally, issues related to principles and ethics must be identified and addressed when applying new data policies. A widespread ethical problem arises when sets of personal data are linked, but individuals are unaware of how the link occurs and may object to the method used.
When linking data sets of individuals, government departments and employees need to be transparent about the methods they employ. Data wallets allow people to opt for these types of initiatives, although they do require that those involved have some level of mastery over the data.
A second concern is how to represent the interests of those affected in ethical discussions. The Open Data Institute (ODI) has done a great job of improving stakeholder representation, and its Data Ethics Canvas can help ensure that data projects address ethical issues early on.
Final thoughts
The opportunities that arise from better sharing of data across government are endless. The potential ranges from improving business intelligence around operational efficiency to developing more informed policies.
However, ensuring the success of data projects requires the establishment of fundamental principles. Leadership and culture are essential to start the process. Following the establishment of a data-driven orientation at the top, it will be crucial to build public confidence in the government's use of data. It is important for the government to support citizens on the path to better management and better sharing of data, because keeping them regularly informed about the use of data will help to strengthen this trust. Ultimately, with the right foundations in place, the civil service and government will be able to reap the benefits of their rich data sources for improving public services and policy making.
Bill Wilson, Head of Data and Intelligence Solutions, NTT DATA United Kingdom