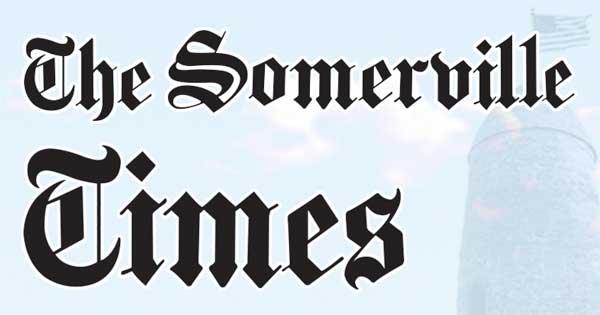 City council examines unclaimed bicycle donations
By Eileen Qiu
Last week's Legislative Matters Committee meeting focused on jumping through legal hoops to find a practical way to donate unclaimed bikes, as well as potential laws surrounding biotech jargon.
Sponsored by councilor Ben Ewen-Campen, the policy would ensure that bikes left on the streets go to nonprofits instead of staying in a storage facility and going to auction.
All useful bicycles put up for auction are bought quickly, he said. Donating the bikes to community-driven nonprofits that teach people to ride or help with mobility would be a better way to use them.
He did not specify which nonprofits would get the bikes and said there were logistical hurdles to overcome.
He suggested Cambridge Bike Give Back, a program launched in 2020 that has a similar goal of giving refurbished bikes back to the community for free.
A policy that informs the public, stating that bikes that are unclaimed for a period of time will be donated to charity, could be one way to overcome obstacles, he said. However, currently, no infrastructure that can accommodate a large number of bicycles exists in Somerville.
Deputy city attorney Jason Piques suggested writing a house rules petition to cover all the legislative bases. Nonetheless, Ewen-Campen said the policy would open the doors to exciting possibilities for more infrastructure and benefits for Somerville-based organizations.
In the remaining cases, Councilor Lance Davis said the administration proposed amendments to modernize the city's biotechnology ordinance during the second half of the meeting.
The original ordinance governing biotechnical research was established in 1994, but the city added definitions of biological agents, guidelines, and clarified the duties of the biosafety committee.
New rules for companies applying for a license to conduct research in Somerville could include a risk assessment, proof of emergency insurance plans, and an annual renewal process.
However, the committee did not vote on it at the time. Davis said the jargon surrounding the definitions of pathogens was not clear enough. There were too many holes to fill in and the ordinance was too complicated for someone not on the pitch to easily understand, he said.
Ewen-Campen said he was not sure what type of biotech companies were operating in Somerville. He asked if the ordinance sought to establish meaningful regulations beyond what is required by federal law, or if it was to assure the public that the rules were being followed.
The city externally requires certain documents to make sure everything is regulated and respects the industry, said Director of Intergovernmental Affairs Lauren Rancaniello. She is not sure about federal regulations.
No labs involved in dangerous pathogen research are based in Somerville, the ordinance says, but definitions for how dangerous pathogens are to be contained are still in writing.
The city council could not vote on the issue at the time, and an ordinance will again have to be reviewed.