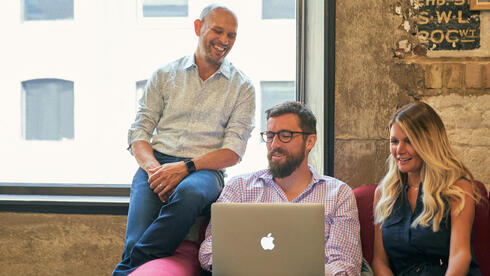 AccessFintech raises $60m from banking giants to expand its data management network
AccessFintech on Thursday announced the completion of its $60 million Series C funding round, led by WestCap. Additional investment was secured from BNY Mellon and Bank of America, with additional participation from Series B investors Dawn Capital, JP Morgan, Goldman Sachs and Citi Group. The company's latest funding round follows a $20 million Series B round and brings total capital raised to $97 million since 2018.
AccessFintech was founded in 2015 by Roy Saadon and Steve Fazio, founders of Traiana Software which was sold to British group ICAP for $247 million in 2007.
Synergy, AccessFintech's data collaboration network, has grown to include over 100 participants and expanded its asset class coverage to include derivatives and syndicated loans. It also enriched its securities offering by extending its life cycle management thanks to its new claims network and the launch of a predictive default service. The Synergy Network leverages a cloud-based approach to data curation and management to reduce transaction costs and compress fees through collaboration and accelerated workflows, and helps organizations meet regulatory requirements.
"We are fortunate to fuel our next stage of growth with partners who combine highly valued growth venture capital and global strategic investors," said Roy Saadon, CEO of AccessFintech. "We share the vision that data is the catalyst for innovation and growth, and the critical role AccessFintech plays as a critical provider of trusted data governance infrastructure. We are ready for a period of significant expansion and look forward to working with all of our investors as we enter new markets. »