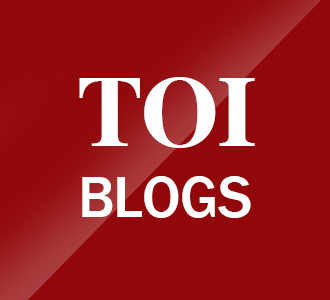 5 Reasons Why Your ERP Software Needs AI Assistance
Transform ERP software with the power of AI
Enterprise resource planning (ERP) software increases productivity by automating core business processes and managing them for optimal performance. ERP software has been around since the 1990s and it has evolved from a legacy implementation to a more adaptable client-server architecture. Artificial intelligence (AI) has far-reaching applications in several fields. Technological advancements move at high speed and AI has also been responsible for the transformation of ERP software. AI is a powerful tool, and it's interesting to understand how it transforms ERP software and why AI support is essential.
Why is AI assistance required?
The fundamental aspects of ERP software have remained stagnant over the years. Data management and business data processing have improved with automated capture, improved communication, sophisticated reporting and futuristic visualization tools. However, AI can radically transform ERP software. It can reduce human intervention for coding and precise transactional inputs to complete operations. The strategic use of AI can ensure better integration, extensibility, hyper-automation and enhanced security of ERP solutions.
Due to the pandemic, several ERP initiatives were not launched or remained incomplete. With the new normal, hybrid work environments have become a reality and have grown in popularity. Therefore, implementing ERP initiatives remotely is now standard work practice. According to a study by Gartner, 65% of ERP deployment in large enterprises will be remote rather than onsite by 2023.
Large companies are interested in composable ERP approaches. Cloud-based offerings beyond those offered by legacy vendors are gaining traction due to their ability to deliver true business composability. Another Gartner study predicts that 60% of organizations will deploy cloud ERP as an ecosystem of application platforms and technologies across multiple vendors by 2024.
AI capabilities are increasingly integrated into their packaged application platforms by leading ERP companies. Simple use cases such as AI-enabled invoice matching were easier to break. However, complex solutions such as AI-based supply chain routing will be solved over the next couple of years. 65% of CIOs are likely to integrate AI into their postmodern ERP strategies to gain competitive advantages by the end of 2022.
The top five reasons why your ERP software needs AI assistance are
Conversational AI Bots for CRM
Chatbots are a major example of AI adoption in business. Conversational AI has reshaped CRM through front-end applications or business processes. Chatbots and virtual agents are now widely accepted as an interface by customers across a range of diverse businesses.
Analyze complex data patterns for better insights
Data is the new oil. However, the ideas must be valid for rapid implementation. Data processing by analyzing a ton of information is time consuming. AI can segment data into more manageable chunks. Businesses can witness massive growth with real-time insights and responsive decision-making capabilities.
Optimal inventory management
AI is known to reduce costs and eliminate human error. It can also manage inventory better. Adequate inventory can be maintained while keeping an eye on cash reserves. Inventory management problems can be minimized and production scale can be optimized.
Innovative marketing solutions
Targeting, segmentation and penetration are essential to successfully plan marketing initiatives. With personalized messaging and increased engagement, AI can take your marketing solutions to the next level.
Improved basic functionality
Organizations are leveraging technology to improve current processes. They envision AI-infused ERPs for futuristic solutions to stay ahead of the game. Seamless operation across different departments is just the tip of the iceberg. AI can fine-tune multiple processes and improve performance with minimal changes. The benefits of AI-integrated ERP can be seen in all processes
Robust forecasting models

Warehouse management

Financial planning

Transversal processes

Production

Human Asset Management

Automation of sales processes
Will AI shape the future of ERP software?
The introduction of "intelligent applications" in SaaS offerings by ERP vendors has circumvented the need to develop AI solutions for organizations. Consistent data management and reliance on quality data has led to faster adoption of AI and predictive analytics. Better business results are the endgame made possible by improved efficiency in the execution of business processes. Core ERP functionality is augmented through investments in enabling technologies. Beat the competition and let AI shape the future of your ERP software.
END OF ARTICLE